Have you met the Soulless and Passionate? In the world of 1770 where supernatural beings mix with humanity, Alexia is playing a deadly game.
SOULLESS, Book 2 in the Maiden of Time trilogy
Alexia manipulated time to save the man of her dreams, and lost her best friend to red-eyed wraiths. Still grieving, she struggles to reconcile her loss with what was gained: her impending marriage. But when her wedding is destroyed by the Soulless—who then steal the only protection her people have—she's forced to unleash her true power.
And risk losing everything.
What people are saying about this series:
"With a completely unique plot that keeps you guessing and interested, it brings you close to the characters, sympathizing with them and understanding their trials and tribulations." --SC, Amazon reviewer
"It's clean, classy and supernaturally packed with suspense, longing, intrigue and magic." --Jill Jennings, TX
"SWOON." --Sherlyn, Mermaid with a Book Reviewer
Crystal Collier is a young adult author who pens dark fantasy, historical, and romance hybrids. She can be found practicing her brother-induced ninja skills while teaching children or madly typing about fantastic and impossible creatures. She has lived from coast to coast and now calls Florida home with her creative husband, three littles, and "friend†(a.k.a. the zombie locked in her closet). Secretly, she dreams of world domination and a bottomless supply of cheese. You can find her on her
blog
and
Facebook
, or follow her on
Twitter
.
COMING October 13, 2014
or
Sign up for
Crystal Collier's newsletter
to receive release news and freebies.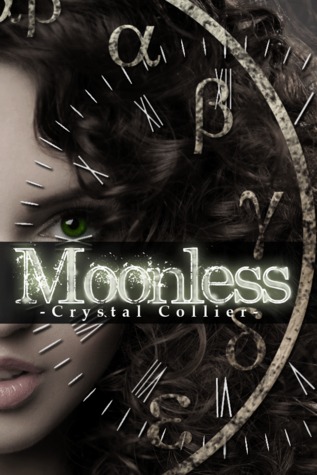 In the English society of 1768 where women are bred to marry, unattractive Alexia, just sixteen, believes she will end up alone. But on the county doorstep of a neighbor's estate, she meets a man straight out of her nightmares, one whose blue eyes threaten to consume her whole world—especially later when she discovers him standing over her murdered host in the middle of the night.
Among the many things to change for her that evening are: her physical appearance—from ghastly to breathtaking, an epidemic of night terrors predicting the future, and the blue-eyed man's unexpected infusion into her life. Not only do his appearances precede tragedies, but they are echoed by the arrival of ravenous, black-robed wraiths on moonless nights.
Unable to decide whether he is one of these monsters or protecting her from them, she uncovers what her father has been concealing: truths about her own identity, about the blue-eyed man, and about love. After an attack close to home, Alexia realizes she cannot keep one foot in her old life and one in this new world. To protect her family she must either be sold into a loveless marriage, or escape with the man of her dreams and risk becoming one of the Soulless. (Goodreads)
I am massively behind on my reviews, so today's double-duty: Crystals awesome new cover, and a chance to talk about the first book in her series! So, where to start? Collier describes her novel as Jane Eyre meets Supernatural, and I have to agree! It's quite the epic book, and I was easily immersed in the mystery, the characters, and the rich setting. I tend to find Victorian England to be a bit overdone, but the author makes it engaging--with all of its good, and bad sides. Alexia was an interesting character, and I enjoyed seeing her growth. There were a few times I wanted to yell at her to just bug someone to give her the answers she was seeking when it seemed so obvious that everyone was keeping thing from her, but then again, I tend to yell at book characters quite a bit :) And, in keeping with the time period, the way Kirin handles dolling out information in small snippets felt accurate, though personally it would have driven me nuts! Anyhow, I enjoyed the world building in this novel, and the depth of the various characters, and look forward to reading more about them in Soulless!!