Greetings to all! I hope you'll join us for the next installment of the Cephalopod Coffeehouse, an online gathering of bloggers who love books. The next meeting is set for Friday, November 28th. If you're interested, please sign on to the link list at the end of this post.
The idea is simple: on the last Friday of each month, post about the best book you've finished over the past month while visiting other bloggers doing the same. In this way, we'll all have the opportunity to share our thoughts with other enthusiastic readers. Please join us! More info here!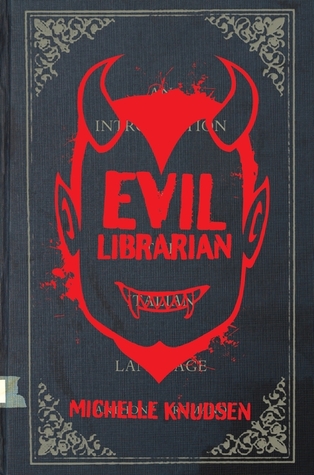 I hope everyone had a good Thanksgiving that celebrated, and you're not in a complete food-coma today!
This is my first time joining the Cephalopod Coffeehouse, but I couldn't resist sharing my favorite book from this month again :) It's not much of a competition, as I only read about four books this month, but I completely adored EVIL LIBRARIAN by Michelle Knudsen. It was hilarious, full of spooks, and kept me up late reading. You can check out
my review here
.
Also, a major huge Thank You to all those who read my release this month and posted reviews! Makes my author heart overflow, and
An Absence of Light
a very happy little book baby!
What about you? What was your favorite read this month?
Check out the other entries here:
Read More