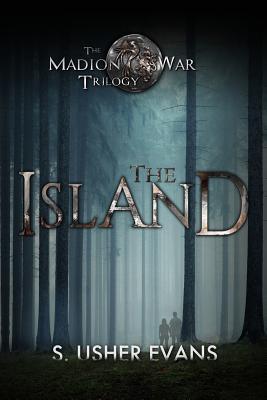 Prince Galian is third in line to the throne, but prefers his place as a resident at the Royal Kylaen Hospital. When his father urges him to join the military to help reclaim their colony, Galian is forced to put aside his oath to Do No Harm and fight a war he does not believe in.
Across the great Madion Sea, Captain Theo Kallistrate dreams of a day when she is no longer bound by conscription to fight for her country's independence. But when the Kylaens threaten, honor and duty call her to the front lines to fight off the oppressors.
When an air skirmish goes wrong, both Theo and Galian crash on a remote island hundreds of miles from either nation. Grievously injured, Theo must rely on Galian's medical expertise, and Galian must rely on Theo's survival skills, to live another day in a harsh and unforgiving terrain.
Can they put aside their differences long enough to survive? Or will the war that brought them to the island tear them apart?
(
Goodreads
)
Okay, before I start this review, look at that cover, would you? I mean, it's epic, isn't it? I love the misty forest and the two little figures at the bottom. It really captures the feel of the novel and made me eager to dive in. The story itself did not disappoint. I have gushed about Evan's novels before, and for good reason: she is an amazing author and knows how to keep a reader glued to the pages. I loved getting to know Galian and Theo, their world, and watching them get to know one another. They were incredibly complex characters who grew and changed into such a strong and amazing pair by the end of the book that I was absolutely freaking out by the end, wanting the next book right NOW :) Overall, the world building was great, with lots of nuance and political intrigue (of which I'd expect no less from Evans), and the characters instantly snag you with their beliefs and interests. (Plus, hello hotness: a doctor prince who is forced into the military by his dictatorial father? Um, yeah, doesn't that just grab you?) Anyhow, this is a new trilogy not to be missed!!