by
Elana Johnson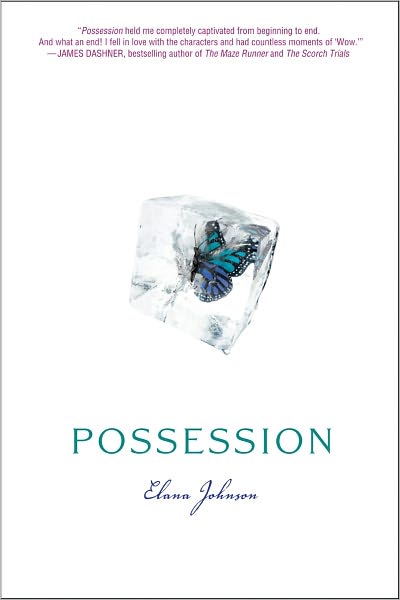 Vi knows the Rule: Girls don't walk with boys, and they never even think about kissing them. But no one makes Vi want to break the Rules more than Zenn...and since the Thinkers have chosen him as Vi's future match, how much trouble can one kiss cause? The Thinkers may have brainwashed the rest of the population, but Vi is determined to think for herself.
This is a game of control or be controlled. And Vi has no choice but to play.
So, I totally adore Elana's
blog
. If you haven't checked it out yet, you really should. She's always got something interesting to talk about :) Possession, on the other hand, left me a little wanting. I mean, I enjoyed the characters and the story, but I found myself confused too often. The best way I can explain it is that I wanted more world-building so that the experiences and repercussions of everything that happened to Vi, Jag, and Zenn would make more sense. I will say that I flat out adored the ending--it was awesome! Other than that, I just wanted more from this book, it has such great potential!