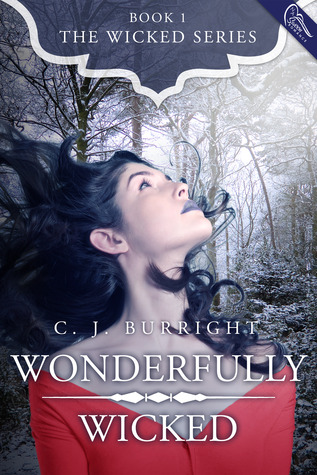 A dreamcaster with the ability to channel creatures from her nightmares, headstrong and cynical Kalila Montgomery longs for a peaceful, picket-fence life… until the man literally of her dreams kidnaps her.
Survival quickly becomes her number one goal, yet a growing attraction to the man in her nightmares is impossible to ignore. While she fears he will kill her, other, more terrifying enemies surround her, and Kalila succumbs to his scheme to escape. She may be his one hope for freedom…
A deadly combination of power, cunning, and cold-hearted charm, Lydon v'al Endrian fears nothing. Feels nothing. Chained to a brotherhood of men with the supernatural ability to invade dreams, he hunts dreamcasters to be harvested for their dreams and killed. His target: Kalila Montgomery. But Kalila awakens an undeniable dark desire and a longing for a freedom long-lost.
To gain everything he craves, Lydon must seduce Kalila before his plot is discovered… a hopeless challenge which, if failed, will earn him a death-sentence. Caught up in a dangerous world of secrets and obsession, doubt and betrayal, Kalila and Lydon face the nightmare of their lives, where love will either deliver them—or destroy them both. (Goodreads)
I'm sitting here trying to find the best way to put my review and having a little trouble with it. Considering I generally don't have any trouble saying what I thought about a book, this puzzles me. It's mainly because I'm a bit torn on Wonderfully Wicked: there were aspects that I utterly loved and couldn't get enough of, and others that I just wanted *more* of. First off, lets start with what I loved: the concept behind this story is utterly fascinating, original (at least to me) and really caught my attention. Also, Kalila (a very interesting name, btw) struck me as interesting and entertaining with her inner dialogue. I liked her instantly and found her arc to fit just right. Now, the thing that I found myself wanting more of was delving deeper into the world that these people live in. It seemed incredibly interesting and I just wanted, well, more insight. I recognize that Kalila didn't have access to a lot of information, but Lydon did, and I felt like there could have been a bit more background on their origins, what other sorts of things they do, and well, just general stuff. I guess I was just curious to find out more :) Anyhow, overall this was a seriously interesting book and Lydon was quite a lot of fun (I almost wrote dreamy, but the pun there was just too much!), and distinctly yummy (even if he needed to be hit over the head a few times due to his actions). Definitely one to check out if you can!
What do you think? How much does world building factor into your reading pleasure?