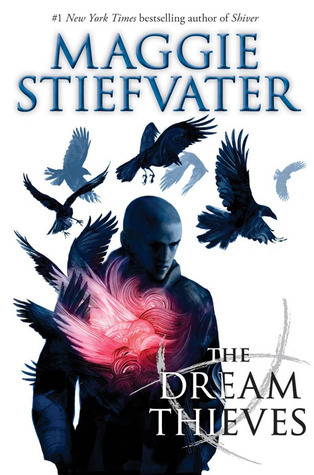 If you could steal things from dreams, what would you take?

Ronan Lynch has secrets. Some he keeps from others. Some he keeps from himself.

One secret: Ronan can bring things out of his dreams.

And sometimes he's not the only one who wants those things.

Ronan is one of the raven boys—a group of friends, practically brothers, searching for a dead king named Glendower, who they think is hidden somewhere in the hills by their elite private school, Aglionby Academy. The path to Glendower has long lived as an undercurrent beneath town. But now, like Ronan's secrets, it is beginning to rise to the surface—changing everything in its wake.
(
Goodreads
)
I'm fairly certain that Maggie Stiefvater could write a phone book (wait, do those even still exist? Maybe a dictionary then) and I'd still read it and find it interesting. She just has a way with words that snags my mind and soul. The Raven Cycle books are no exception, and while the first part of this books lagged a bit, I still couldn't put it down. I loved the boys, their lives, and how easily they leap off the pages and feel so incredibly real. Even when they're dreaming up things and making them physically manifest (which, yeah, cool concept, right?). It was a fascinating to see more into what makes Ronan tick, and see deeper into the relationship between Blue and her family as well as with Gansey. Basically, I deeply loved this book and am looking forward to the next as soon as I can get my hands on it!
Have you had a chance to check out this series?