Real quick: the wonderful ladies over on Author Tracker have an awesome review of Surrender the Sky up on their blog.
Swing by and say hello
? :)
Lexa Cain, Beth Fred, and Medeia Sharif are hosting the International Potluck Blogfest. Here are the rules:

-Post the lovely graphic in the corner.
-Post a cover to a book you love with a food and/or recipe from the book, a food from the MC's region, or a food you just like! If you have a book, by all means talk about it. If you talk about my book, I will kiss you.
-Link back to Lexa, Beth, and Medeia. All three of us.

-Each book on the graphic and a $10 Amazon gift card will be up for grabs, and there will be lots of ways to enter!!!!!!!!!!!
I love books from all over the place, especially when they talk about food :) Living in Montana has left me seriously in need of some good international treats (which I'm not ashamed to admit I scarfed down like crazy when I visited home). There are a lot of books that make me think of food, but one of my personal favorites is: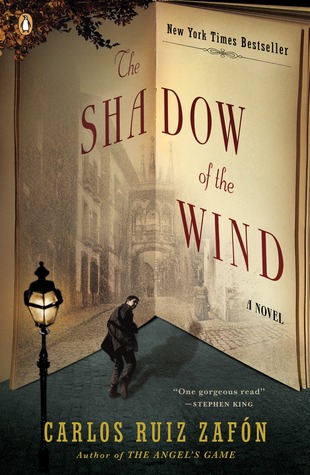 The Shadow of the Wind by Carlos Ruiz Zafron.
Barcelona, 1945: A city slowly heals in the aftermath of the Spanish Civil War, and Daniel, an antiquarian book dealer's son who mourns the loss of his mother, finds solace in a mysterious book entitled The Shadow of the Wind, by one Julián Carax. But when he sets out to find the author's other works, he makes a shocking discovery: someone has been systematically destroying every copy of every book Carax has written. In fact, Daniel may have the last of Carax's books in existence. Soon Daniel's seemingly innocent quest opens a door into one of Barcelona's darkest secrets--an epic story of murder, madness, and doomed love. (Goodreads)
After living in Barcelona for a while, there were several foods (okay, lots) that I still find myself craving. The top one? Hot chocolate. I love, love hot chocolate, and the best I've ever had is in Spain. Especially with churros. I've been on a hunt to find a good recipe ever since I returned, but nothing has been quite right. The closest I've come is from
Foodie with Family
. But while the chocolate has that awesome thick consistency, it's not quite *it*. The hunt goes on!
What about you? Which book makes you think of food?