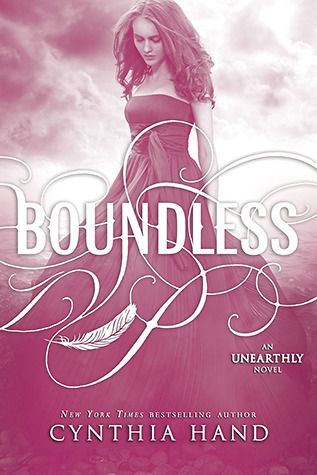 The past few years have held more surprises than part-angel Clara Gardner could ever have anticipated. Yet from the dizzying highs of first love, to the agonizing low of losing someone close to her, the one thing she can no longer deny is that she was never meant to live a normal life.
Since discovering the special role she plays among the other angel-bloods, Clara has been determined to protect Tucker Avery from the evil that follows her . . . even if it means breaking both their hearts. Leaving town seems like the best option, so she's headed back to California - and so is Christian Prescott, the irresistible boy from the vision that started her on this journey in the first place.
As Clara makes her way in a world that is frighteningly new, she discovers that the fallen angel who attacked her is watching her every move. And he's not the only one. . . . With the battle against the Black Wings looming, Clara knows she must finally fulfill her destiny. But it won't come without sacrifices and betrayal. (Goodreads)
I have absolutely loved this series. I love the world building, the setting in both California and Wyoming, and both Tucker and Christian were interesting characters that allowed me to put up with the whole "triangle" thing going on. I put off reading this one for AGES because I hate series ending. But, it was finally time to read the book, and I'll admit I still find myself thinking about how it all wrapped up. Because, well, I'm not sure what happened was what I really wanted. Sure, I liked the character Clara ends up with (no spoilers!), but the other felt like the more logical choice--the one she was more compatible with in the long run. So, that kind of irked me a bit. Still, it was a good ending, and I am looking forward to what Cynthia has coming out next!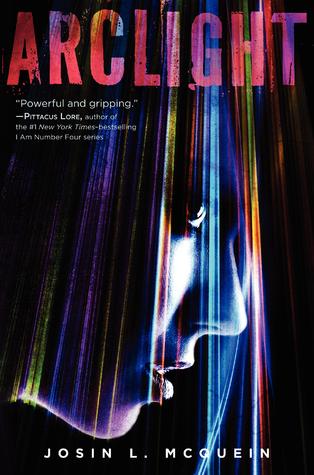 No one crosses the wall of light . . . except for one girl who doesn't remember who she is, where she came from, or how she survived. A harrowing, powerful debut thriller about finding yourself and protecting your future—no matter how short and uncertain it may be.





The Arclight is the last defense. The Fade can't get in. Outside the Arclight's border of high-powered beams is the Dark. And between the Light and the Dark is the Grey, a narrow, barren no-man's-land. That's where the rescue team finds Marina, a lone teenage girl with no memory of the horrors she faced or the family she lost. Marina is the only person who has ever survived an encounter with the Fade. She's the first hope humanity has had in generations, but she could also be the catalyst for their final destruction. Because the Fade will stop at nothing to get her back. Marina knows it. Tobin, who's determined to take his revenge on the Fade, knows it. Anne-Marie, who just wishes it were all over, knows it.


When one of the Fade infiltrates the Arclight and Marina recognizes it, she will begin to unlock secrets she didn't even know she had. Who will Marina become? Who can she never be again? (Goodreads)


Here's the thing about this book: I was completely unable to put it down. The world is amazing and interesting and the action is non-stop. Buuuut, that kind of worked against it at some points as well. I swear there wasn't a moment to breathe in the whole story, which with the weight of what's going on, I guess I found myself wanting more introspection, more thought to what it all meant (because, without the risk of giving things away, there are some serious implications for what happens and the state of the world that I wanted to see more of). Anyhow, I definitely enjoyed the read, but I wanted a bit more depth to the characters at some points. I really do hope there's another book in this world, as I'd love to see more!


Okay, so that's what I've got recently! Has anyone read these?

I haven't reviewed many books lately, which is probably because I've been on a kick of reading a few of the books on my shelf that have been gathering dust. These aren't books written by my friends, or other people I want to help promote, but they're still great reads and I figure I might as well share :)